Sure, it's early, but sportsbooks are already giving us an early look at divisional betting odds and win totals, so we can't ignore them. The new league year just started, and free agent signings and subsequent roster moves have been rolling in non-stop over the past week. We're unpacking the NFL Draft weekly on Move The Line, and we're still awaiting the schedule release, which should come in mid-May, though we do know who each team plays.
As of this writing, we have a partial picture of what's to come and how to handicap each division, but there are impactful data points still to come over the coming months. So with that said, let's look at each team's current status and how to bet on them.
---
The easiest way to get access to all of these bets is through our newest partner, which allows you to get a 3-month subscription for just $5! Find out how here!
---
Cincinnati
Bengals
Schedule Notes
All AFC North teams face the AFC South and NFC West this season, with their additional three games coming against teams that finished in the same place in their respective division (two in conference, one non-conference), which I'll list below.
2023 Divisional Odds: +125 (PointsBet)
2023 Win Total: 11.5
2022 Record: 12-4
2022 Offensive EPA Rank: 5th
2022 Defensive EPA Rank: 8th
Effective Cap Space (per OverTheCap.com): $14.1 million
First-Round Draft Pick: No. 28
Total Draft Picks: 7
3 Unique 2023 Opponents: Buffalo, Minnesota, @ Kansas City
This whole Joe Burrow thing seems to be working out well for the Cincinnati Bengals. The Bengals have made it to the AFC Championship Game in both of Burrow's full seasons, and the Burrow-Chase-Higgins trio ensures that they'll remain contenders. However, it'll get more difficult as each moves off of their rookie contract and into their impending extensions.
Free Agency Notes
We've already seen the impact of the pending extensions for Burrow and company a little bit this offseason, with the Bengals electing to let Jessie Bates and Von Bell move on versus giving them a competitive deal to stay in the Queen City. They were a step ahead of the move, drafting Dax Hill late in the first round in 2022 to backfill one of the spots, along with Cam Taylor-Britt in the early second with Trey Flowers and Eli Apple's deals set to expire. They brought in Nick Scott from the Rams to fill one of the safety spots, and Hill should fill the other. Orlando Brown was added to solidify the offensive line, but Jonah Williams's trade request means we're likely not done seeing the shuffling of big bodies in front of Joe Burrow. Irv Smith Jr. was signed to replace Hayden Hurst, and if Smith can stay healthy, he could add another element to one of the league's best passing attacks.
Remaining Roster Priorities
Cincinnati has a bit of cap space to add to this roster and pick near the end of each round in April's draft. At pick 28, the Bengals are in a solid spot to add depth along the offensive line or in the secondary. Joe Mixon's status still feels up in the air, with a big cap hit coming and more off-the-field drama clouding his future. Samaje Perine left for Denver, so either way, the Bengals will look to add running back depth between now and training camp.
How To Bet On The Cincinnati
Bengals
The Bengals have a tough draw with their three unique opponents, but the AFC South and NFC West divisional schedule draw is fairly soft. The status of Lamar Jackson and his time in Baltimore is what's really going to shape this division. As is, the Bengals are a strong play at +125, but this could move quite a bit if the Ravens move on from Lamar. Even with improved seasons from the Browns and Steelers, they're not really a threat to a healthy Cincinnati club that's looking to get back to the Super Bowl. If the Ravens trade Jackson, my first move will be to bet the Bengals to win this division.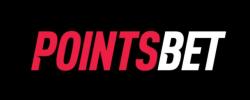 PointsBet Bonus
Get 5 Second Chance Bets up to $50 each