Sure, it's early, but sportsbooks are already giving us an early look at divisional betting odds and win totals, so we can't ignore them. The new league year just started, and free agent signings and subsequent roster moves have been rolling in non-stop over the past week. We're unpacking the NFL Draft weekly on Move The Line, and we're still awaiting the schedule release, which should come in mid-May, though we do know who each team plays.
As of this writing, we have a partial picture of what's to come and how to handicap each division, but there are impactful data points still to come over the coming months. So with that said, let's look at each team's current status and how to bet on them.
---
The easiest way to get access to all of these bets is through our newest partner, which allows you to get a 3-month subscription for just $5! Find out how here!
---
Miami
Dolphins
Schedule Notes
All AFC East teams face the AFC West and NFC East this season, with their additional three games coming against teams that finished in the same place in their respective division (two in conference, one non-conference), which I'll list below.
2023 Divisional Odds: +360 (BetMGM)
2023 Win Total: 9.5
2022 Record: 9-8
2022 Offensive EPA Rank: 7th
2022 Defensive EPA Rank: 24th
Effective Cap Space (per OverTheCap.com): $1 million
First-Round Draft Pick: Forefited (Tampering)
Total Draft Picks: 4
3 Unique 2023 Opponents: Carolina, Tennessee, @ Baltimore
The Dolphins illegally flirted with Tom Brady and lost their first-round pick as a result. Still, the Dolphins' season comes down to one thing, and that's the status of Tua Tagovailoa. Vic Fangio has been brought in to revamp Miami's underwhelming defense, and an influx of defensive talent should help.
Free Agency Notes
Jalen Ramsey, David Long, and DeShon Elliott are big-time talent upgrades for the Dolphins' defense. Fangio has been a talent maximizer at multiple locations over the years, so I'm expecting big steps forward defensively for the Dolphins. They're running it back at running back, resigning both in-house free agents, Jeff Wilson and Raheem Mostert. And after watching Teddy Bridgewater and Skylar Thompson combine for over 40% of the offensive snaps in 2022, they upgraded the backup quarterback spot with Jets' cult hero, Mike White.
Remaining Roster Priorities
The Dolphins have just two picks in the first five rounds, so adding impactful talent through the draft is going to be difficult this season. They still need to solidify the offensive line and add depth, with both Brandon Shell and Greg Little moving on. Trading for Jalen Ramsey, but secondary depth is always welcomed.
How To Bet On The Miami
Dolphins
Miami won 9 games last year despite Tua's extended absence. I think this is a three-team race, and Miami's price to win the division, at +360, is the best AFC East number on the board, but I prefer getting plus-money on over 9.5 wins. That insulates Miami a bit, where they can have a good season and cash the bet while still remaining behind the Bills or Jets in the division.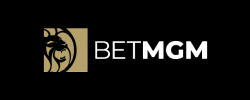 BetMGM Bonus
Get Up To $1000 Paid Back in Bonus Bets, If You Don't Win