The NCAA men's Final Four tips off at NRG Stadium in Houston Saturday. 
And while this year's games offer the media plenty of storylines, one journalist is skipping the trek to Texas in protest of the state's gun laws.
"I will not, however, be in Houston," Washington Post columnist John Feinstein wrote Thursday, noting he has attended 39 Final Fours. 
CLICK HERE FOR MORE SPORTS COVERAGE ON FOXNEWS.COM
San Diego State head coach Brian James Dutcher is in his sixth season with the program, but it has taken him 28 years to make it to the Final Four. Mid-major Florida Atlantic is the true Cinderella story that so many root for every year. And the Miami Hurricanes have made an impressive run in this year's tournament.
FLORIDA ATLANTIC HEAD COACH SAYS HE INSTANTLY REGRETTED JOINING SCHOOL AT FIRST: 'CAREER SUICIDE'
But all of those intriguing stories were not enough to make Feinstein forget about the laws he opposes.
"I'm not going for one simple reason: On June 2, nine days after 19 schoolchildren and two teachers were shot and killed at Robb Elementary in Uvalde, Texas, I wrote a column urging the NCAA to move this year's Final Fours out of Texas — the women's event is in Dallas — until and unless that state passed something resembling meaningful gun legislation," Feinstein said.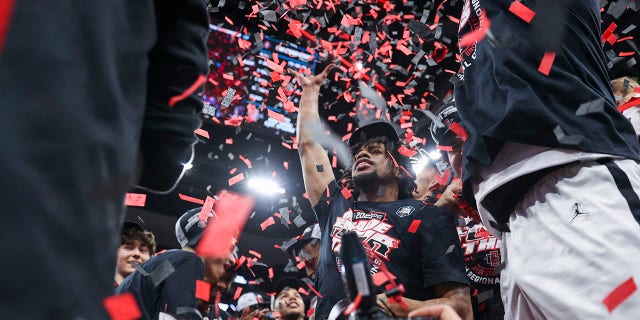 The gunman in the Uvalde shooting legally purchased an AR-15-style rifle shortly after he turned 18.
Earlier this week, three children and three adults died following a school shooting in Nashville. The shooter had three weapons, including an AR-15-style rifle. According to police, the shooter legally purchased several guns at five local gun stores.
"My guess is there will be a moment of silence before Saturday's first Final Four game." Feinstein noted. "And then, it will be "play ball!" — and nothing will change. Just like after Uvalde. Just like after all the other tragedies involving gun violence."
Feinstein mentioned that an NCAA official said that only the organization's board of governors had the power to move the Final Four to a different location.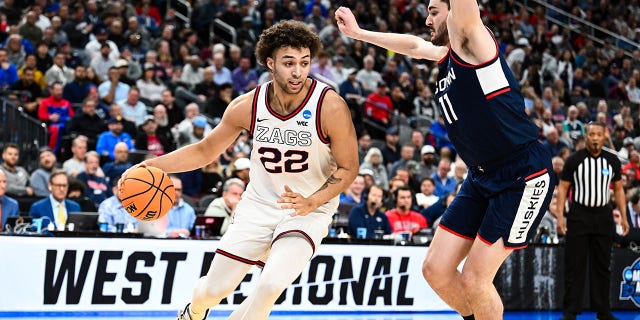 Two professional sports leagues have made decisions to pull some of their marquee mid-season events in recent years. The NBA opted to relocate its All-Star Game from Charlotte, North Carolina, to New Orleans due a controversial so-called "bathroom bill."
MEMPHIS WOMEN'S BASKETBALL PLAYER PLEADS NOT GUILTY IN ASSAULT CASE AFTER APPEARING TO PUNCH BGSU PLAYER
Major League Baseball also decided to pull its All-Star Game from Atlanta after the state's passage of a voting bill that opponents argued negatively impacted fair access to voting. MLB Commissioner Rob Manfred also decided to skip the 2021 Masters Tournament following the decision to relocate the Midsummer Classic to Colorado.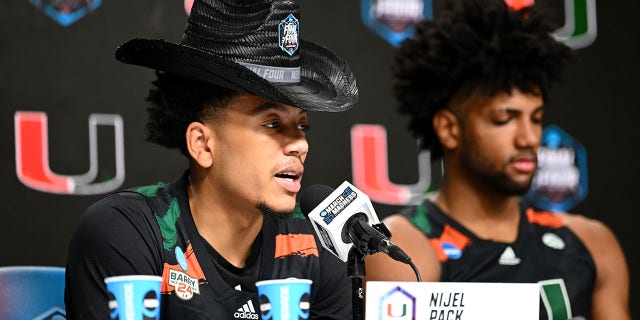 "The NCAA board of governors has indeed addressed important issues in the past, but any action to block states from hosting championships based on state's gun laws require the most careful engagement with the membership," the NCAA said in a statement sent to Feinstein.
CLICK HERE TO GET THE FOX NEWS APP
Next year's NCAA's men's Final Four is scheduled for State Farm Stadium in Arizona. In 2025, the Final Four will return to Texas, with San Antonio's Alamodome playing host in early April.
"Meanwhile, tragedies such as Uvalde occur, and everyone agrees how tragic it is. Then nothing changes.
About the only person who will be in Houston who will notice my absence — or care about it — is my friend Dick "Hoops" Weiss. That's fine. I believe this is the right thing to do," Feinstein said.